On May 7th, 2016 Seneca Falls was the site of an exciting new event for runners, history buffs, and their friends: The inaugural Right To Run 19K/5K. Open to men, women, and children, there were 1026 participants this first year!! (the 19K is a nod to the 19th amendment, which gave women the right to vote). The race, and preceding events that week, were a fundraiser for the renovation and transformation of the historic Seneca Knitting Mill, which will become The Center for Great Women, the future home of the Hall.
A beautiful course through picturesque countryside and village, smooth organization, and perfect weather all added up to a great event. Runners and celebrants gathered at the finish line in front of the Mill, where 2011 Hall inductee and race spokesperson Kathrine Switzer congratulated all and handed out awards. The first woman to complete the formerly male-only Boston Marathon, Kathrine is an amazing advocate for women's rights especially in sports. She continues to run in addition to her work as an author, speaker and founder of 261 Fearless, "a global community of women who have found strength, power and fearlessness from putting one foot in front of the other."
The Hall extends a huge 'thank you' to Kathrine Switzer, organizing sponsor Generations Bank, the Right to Run organization, and all of the amazing volunteers and participants who made this event a wonderful community precedent. Check out pictures from the race in the gallery below and visit our online store for a limited edition commemorative Inaugural Right to Run sterling silver charm bracelet!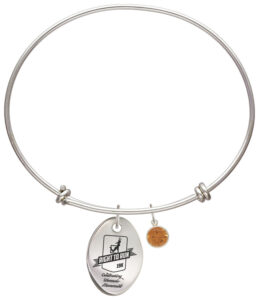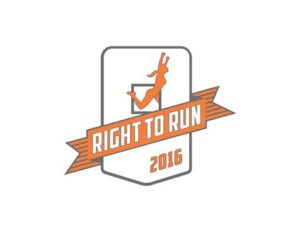 We hope you'll join us in Seneca Falls for the second annual Right to Run 19K next spring!